Whether you have recently purchased an older home, or you want to give your current property a facelift, you may be planning ahead for a residential remodeling project during the upcoming summer season. With services from a residential electrician in San Jose , you will be able to safely update your electrical panel, light switches, and other household electrical components. To help you determine whether your home is a good candidate for an electrical upgrade, here are answers to some common questions about residential electrical remodeling.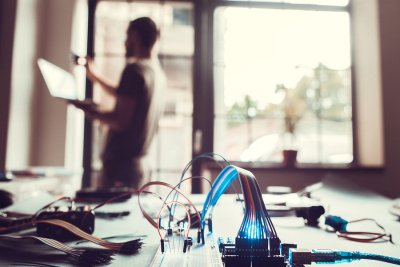 Do I need to rewire my entire home?
A household rewiring project can be a major endeavor, but replacing your old wiring can dramatically improve the performance and safety of your electrical system. To determine whether it is time to completely rewire your home, you can start by considering the age of your property. Older homes may have outdated electrical outlets, old wiring components, and other electrical components that pose safety hazards. By including a rewiring service in your remodel, you can rest assured that your electrical system will be safe for your use.
Are dedicated circuits necessary during my remodel?
Dedicated circuits provide power to larger appliances, such as washing machines, dishwashers, and refrigerators. If you are planning on replacing your old appliances with new units, it may be necessary to remodel your electrical system to include additional dedicated circuits. Replacing your dedicated circuits will help to prevent common electrical hazards, such as fires or overloaded circuit breakers.
Should I renovate my electrical system prior to selling my home?
When you are planning on selling your home, it is a great idea to perform an electrical system renovation before you place your property on the market. A potential buyer will see added value in your property if its electrical systems have recently been upgraded. Your local electrical contractor can provide you with additional information about the types of home electrical system renovations that will be necessary before you are able to sell your home.