Commercial Electricians in San Jose, CA
Electrical Services for Your Business
Electricity is an integral part of modern commercial businesses. From everyday operations to safety and comfort, high-functioning electrical systems are non-negotiable when it comes to commercial properties. It's crucial to have an experienced commercial electrician available for repairs, installations, and maintenance.
Commercial Electrician Services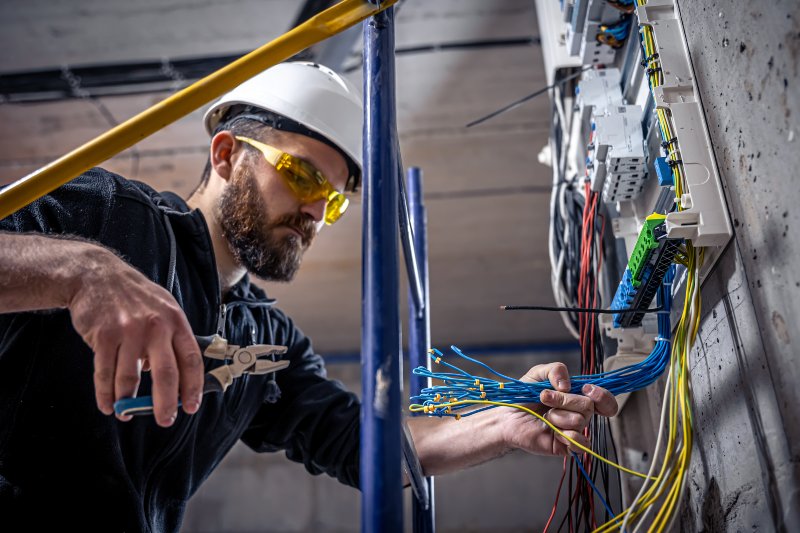 Failing to address commercial electrical issues can result in operational interruption, safety hazards, and costly expenditures that your business may be unprepared for. Delta Electric is here to help you avoid these unfavorable outcomes with leading commercial electrical services that have kept San Jose businesses thriving since 1982.
Commercial Repairs, Installations, and Maintenance
As trusted providers of reliable repairs, installations, and maintenance services for commercial businesses, our certified commercial electricians at Delta Electric have the experience and expertise to handle any electrical needs your business may encounter. From routine maintenance to emergency repairs, we are committed to providing prompt and efficient services to keep your operations running smoothly. You can trust our work, backed by our 100% satisfaction guarantee.
Building Additions
If the time has come to expand or remodel your business, having a reputable commercial electrician factored into your building plans is essential. Our experts can help you from inspiration to installation, guiding you through the planning and design of your electrical systems and installing safe and fully functional additions that will enhance your new structure in San Jose, CA.
Safety Inspections in San Jose, CA
Periodic safety inspections are a non-negotiable for businesses, as the safety of your employees and customers must be prioritized. Delta Electric can conduct comprehensive safety inspections on current or new locations to identify and correct potential problems or hazards that may risk your operations, staff, or guests.
Rewiring
If your wiring is malfunctioning or obsolete, the professional commercial electricians of Delta Electric are here to rectify the problem with detailed inspections and rewiring services that restore or enhance the performance of your electrical panels and systems.
Breaker and Fuse Replacement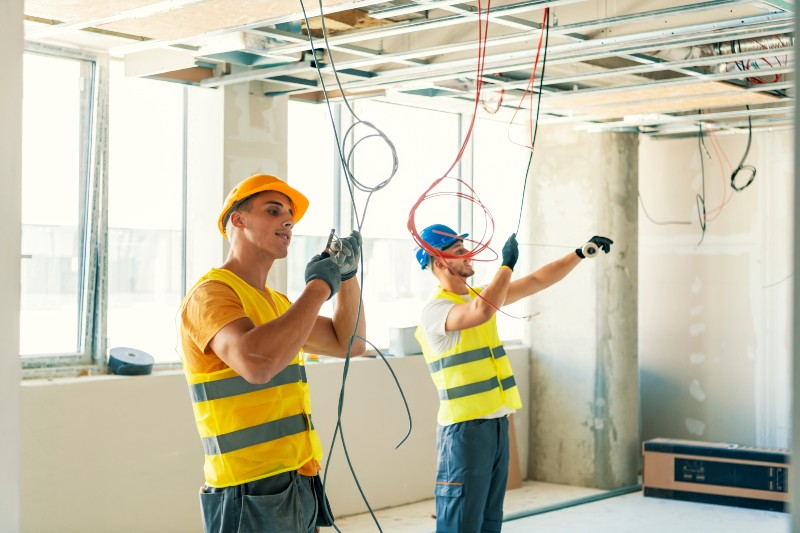 Commercial buildings are often equipped with more complex breaker boxes than residential homes. When your breaker or fuses need replacing, it's imperative to rely on the expertise of seasoned commercial electricians who understand the specific components of these intricate systems.
San Jose's Best Commercial Electricians
Discovering the best commercial electrician in San Jose is easy with Delta Electric. Backed by over 40 years of experience, our licensed and insured professionals provide local businesses with the most effective and reliable electrical services.
We emphasize customer satisfaction, ensuring no job is complete without approval from the business owner. Our free estimates and reasonable rates make your electrical service a seamless process that brings peace of mind and optimal electrical performance without the hassle.
Keep Your Business Safe and Productive With Delta Electric
If your business needs electrical repairs or installations, Delta Electric is here to make it happen with industry-leading electrical solutions and around-the-clock emergency services in San Jose. Contact our friendly team of expert commercial electricians to discuss your commercial electrical project and receive your free estimate.
Why Choose Us?
Free Estimates on Installations
Reasonable Rates
No Hidden Charges
24-Hour Emergency Services
Licensed and Insured