The last thing an electrician serving San Jose wants to see is an overloaded electrical outlet, and it can pose a serious threat to you and your family, as well. If you want to avoid an electrical fire, you need to know how to use your outlets properly. Watch this video on recognizing the risk of overloaded outlets.
Outlets are only meant to handle so much, and overloading them can be extremely dangerous. An overloaded outlet or power strip can generate enough heat to cause an electrical fire. Look at the label on the back of the power strip to find out how much of a load it can handle, and choose one with a trip mechanism for safety benefits. Never daisy chain two power strips together, and don't plug an extension cord into a power strip, either. Practice these safety tips to avoid overloading your outlets.

Home renovations serving San Jose make your house more valuable to you and anyone who might purchase it in the future if you decide to sell. You have to be careful when you renovate though, because you don't want to mess with your electrical system without the help of your electrician. It might be the right time to upgrade your electrical panel when you remodel, and depending on how extensive your renovations are, you might need to decide where to put your outlets. Never work with a sketchy electrical contractor, and avoid doing so by asking for references. Here's a look at the questions you should ask your electrician about your remodeling project.
Should I upgrade my electrical panel?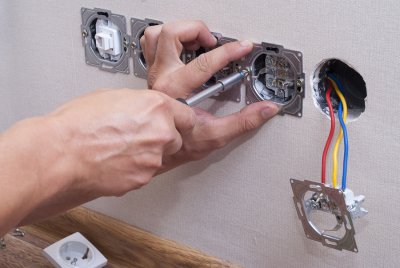 If you're renovating your home because it was built a long time ago and you need to bring it into modern times, then this is the time to upgrade your electrical panel, as well. Older electrical panels aren't as reliable or efficient as current models, so you could be wasting electricity without even knowing it. What's more, malfunctioning models pose a threat to your safety. If you're in the planning phase of remodeling, talk to your electrician and see if you should upgrade your electrical panel.
Where should my outlets be?
It's aggravating when electrical outlets are located in inconvenient spots, and it's even worse when your wire falls just short of reaching where it needs to reach. When you remodel your house, consult your electrician to see if you should add new outlets and where you should put them.
Do you have references?
You should ask the right questions about your remodeling project itself to make sure you're on the same page with your electrician, but you should also ask questions about the electrician. References from past jobs can vouch for the quality of the electrician's work, and these people are likely to be honest about their experiences. Don't be afraid to ask your electrician about his or her experience, as these questions will help you choose the one that will help you through your remodeling project.

Your home is your sanctuary, where you can relax after work or hang out with your kids. However, at some point you might decide to sell it and move to a different house. In this case, you should do anything you can to make your home more valuable so you can get a better return on investment. Some people choose a full home renovation serving San Jose, while others go for smaller projects. Upgrading your breaker box and electrical outlets can help, so read on and see how else you can boost your home value with electrical upgrades .
Upgrading your electrical system makes it safer, more convenient, and more efficient, so it can boost your home value from all angles. A potential buyer will be turned off if he or she hears that you have regular problems with your electricity. In this case, home rewiring can save the day and help you make the sale for the price point that you want. New circuits are also more efficient than the ones they'll replace, and new dedicated circuits can power heavy-duty appliances. Every electrical upgrade you make leaves less work for the people moving in, which makes your house more appealing and valuable.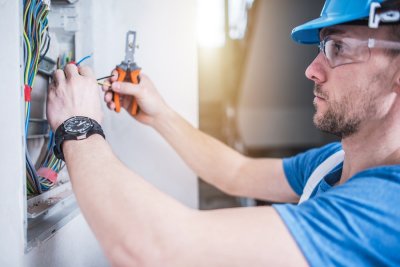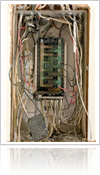 A lot of the homes that we live in today were built a long time ago, which means the electrical outlets and circuit breakers might be a bit outdated. The good news is that all it takes is a call to your residential electrician in San Jose to make the upgrade. An outdated electrical panel puts your home and family in unnecessary danger and can cause blackouts, so you might not be getting the power you need for your appliances. Read ahead and find out how you can avoid the inconveniences of an outdated electrical panel.
Protect Your Home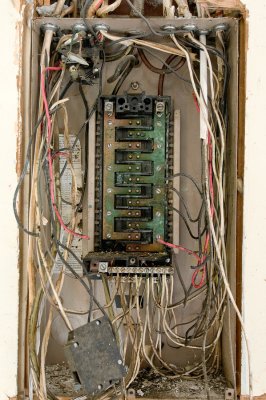 Although you would call it more of a catastrophe than an inconvenience, outdated electrical panels could lead to a house fire. Electrical fires can be deadly, and they can destroy your home. When your panel stops distributing electricity the right way, you run the risk of experiencing one of these fires. Replacing your electrical panel will reduce your risk for electrical fires, as the panel will do a better job of safely and effectively distributing electricity. Don't try to replace the electrical panel on your own though, as this is a job for an experienced electrician.
Minimize Power Outages
An old electrical panel won't be as good at its job as a newer model. If your electrical panel is ancient, you might deal with frequent blackouts. Power outages are more than just inconvenient, and your frustration will only continue to mount as they happen more and more frequently. The food in your refrigerator could go bad, or you might miss a crucial part of the football game you were watching. If this happens to you, talk to your electrician about upgrading to a newer and better electrical panel to avoid these problems.
Get the Power You Need
Maybe you aren't experiencing full power outages, but you notice that circuits are tripping when you're only using a couple of appliances. This is also a sign of an outdated electrical panel, but your electrician can fix it with a simple replacement so you get the power you need.
Archives
2018
2017
2016
2015
2014
2013