Electrical Safety Inspections in San Jose, CA
Electrical Safety
Your electrical system carries significant voltage through your home, playing an integral role in powering your lighting, air systems, appliances, and electronics. However, electrical systems are sensitive structures, and even the most minor problem can pose severe risks to your home. It's essential to hire a team of experienced electricians to complete electrical safety inspection services to identify any areas of concern and perform repairs as necessary to preserve the safety and efficiency of your home.
When Should You Have an Electrical Inspection?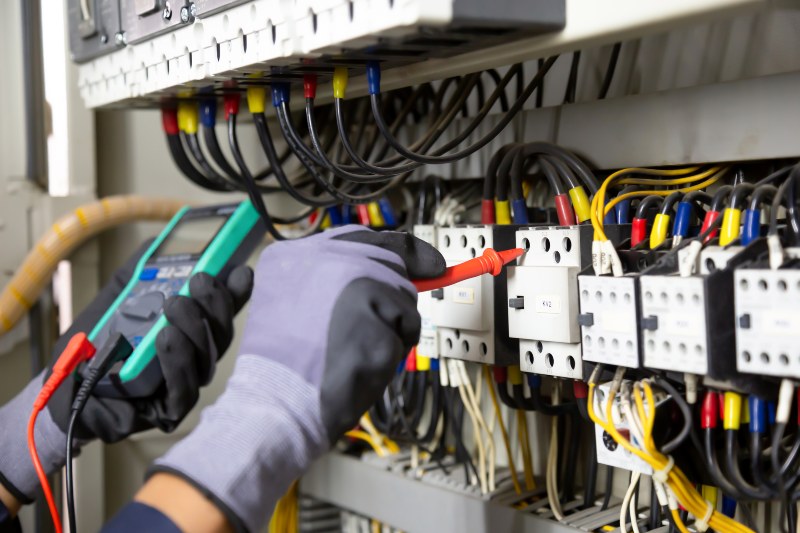 Existing homeowners and new homebuyers can benefit from Delta Electric's premier electrical safety inspection services. It is recommended to pursue an inspection at specific times, such as:
When purchasing a new home
When planning major home remodels
When installing a new appliance
If your home is 40 years old or older
If you feel that something is not right with your electrical system
Delta Electric's Home Electrical Safety Inspection Services
The professional electrical safety inspection electricians at Delta Electric offer comprehensive inspection services that encompass every component of your electrical system. With a keen eye for safety concerns and expertise, they will be able to identify problem areas within your system, determine the best course of action for restoration, and perform repairs when necessary.
What Is Inspected During an Electrical Safety Inspection?
Delta Electric's experienced electricians know what to look for during our in-depth electrical safety inspection procedures. During the inspection, they will check the following:
The integrity of the conduit and wire
The functionality of the main electrical panel
Proper grounding of the electrical system
GFCI (ground-fault circuit interrupter) protection
Ensure switches and outlets work properly
Test smoke detectors and carbon monoxide detectors
Warning Signs of Compromised Electrical Systems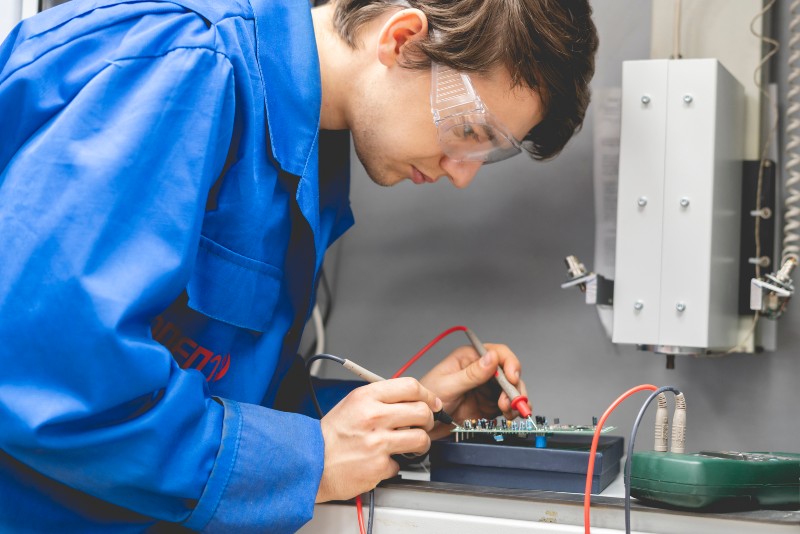 A faulty electrical system can potentially result in fires, electrical shocks, and other safety hazards. It's essential to familiarize yourself with the common warning signs of electrical malfunction. Some of these signs may not be immediately apparent, so it's important to be observant and note any changes as they occur. Contact our electricians if you notice any of the following:
Hot outlets
Flickering lights
Burning smell
The Benefits of an Electrical Safety Inspection
One of the main benefits of an electrical safety inspection is that it can help to identify potential hazards that put your home at risk of electrical fires. An inspection is also advantageous as it prevents costly repairs down the road and ensures all your electrical units follow the latest codes and regulations. Above all, an electrical safety inspection provides you with peace of mind, knowing your home is safe. It is a small investment to ensure the safety and longevity of your property.
Protect Your Home With Delta Electric
Your San Jose home should be a comfortable, safe space for you and your loved ones, and your home's electrical setup can be safeguarded by the valuable knowledge and skill of Delta Electric's experienced electrical safety inspection professionals. Contact us today to schedule your home safety inspection.
Why Choose Us?
Free Estimates on Installations
Reasonable Rates
No Hidden Charges
24-Hour Emergency Services
Licensed and Insured