Residential Electricians Provider in San Jose, CA
Home Electricians
Your home's electrical system is an unnoticed luxury often forgotten until something malfunctions, leaving you without the power to fuel your everyday tasks. Fortunately, your local residential electricians at Delta Electric are here to ensure your home's electrical system is performing reliably with an array of residential electrical services that safeguard your home and provide you with the power you need to live comfortably.
Our Residential Services and Guarantee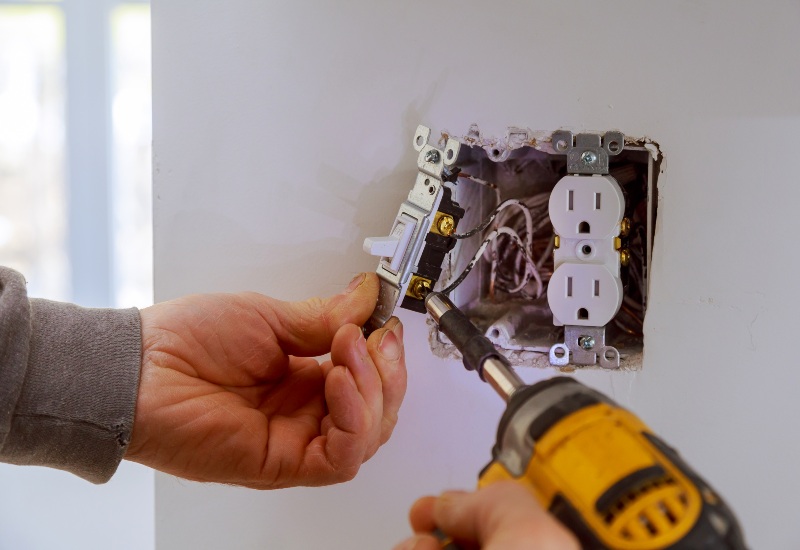 Delta Electric is proud to offer a wide range of home electrical services to meet the needs of our customers. Our team of experienced and licensed electricians can handle everything from simple repairs and installations to complex wiring and upgrades.
We are committed to providing top-notch service and customer satisfaction, and we stand behind our work with a 100% satisfaction guarantee. Whether you need a new kitchen chandelier installed, a service panel upgrade, or any other electrical service, you can count on Delta Electric to get the job done right!
Electrical Service, Repair, and Installation
We are equipped to handle various electrical services, including troubleshooting, and repairing electrical problems, service panel upgrades, adding power and outlets to new areas of your home, residential remodeling, safety inspections, lighting installations, and much more. You can rely on our experts for any job, big or small, for reliable and fast service.
Electrical Service Panel Upgrades
Outdated service panels often lead to inadequate service and outages, and they even pose a risk of fire if left unaddressed. If you feel it may be time for a service panel upgrade, our residential electricians can inspect your circuit breaker home electrical service panels to determine whether they are performing efficiently or if you need an upgrade.
We do more than replace dated electrical service panels; we also offer unique solutions to upgrade your home's service panels. From adding new power outlets to your office for maximum efficiency or enhancing the functional value of your garage to amplifying your living room lighting, our team can integrate new electrical features into your home with ease.
Home Remodeling
If you are planning your next home remodel project, include Delta Electric's residential remodeling services in your plans. Our licensed and insured electricians are fit to handle an array of remodeling electrical work to put the finishing touches on your home enhancements.
Lighting Services
Whether you are experiencing lighting issues or looking to upgrade or install new lighting in certain parts of your home, our qualified electricians are here to offer our expertise and skill. Modern homes need modern lighting solutions, and Delta Electric can help you achieve your perfect lighting setup with an array of smart home power and lighting options, including the latest in LED lighting technology.
Smart Home Power Solutions
The professional technicians at Delta Electric in San Jose can help you optimize your home's electrical functions with smart home power technology. Our tailor-made smart home solutions grant you complete control over your lighting, security, and other electrical components, with features that help you enhance the energy efficiency, optimize safety, and improve the ambience of your home.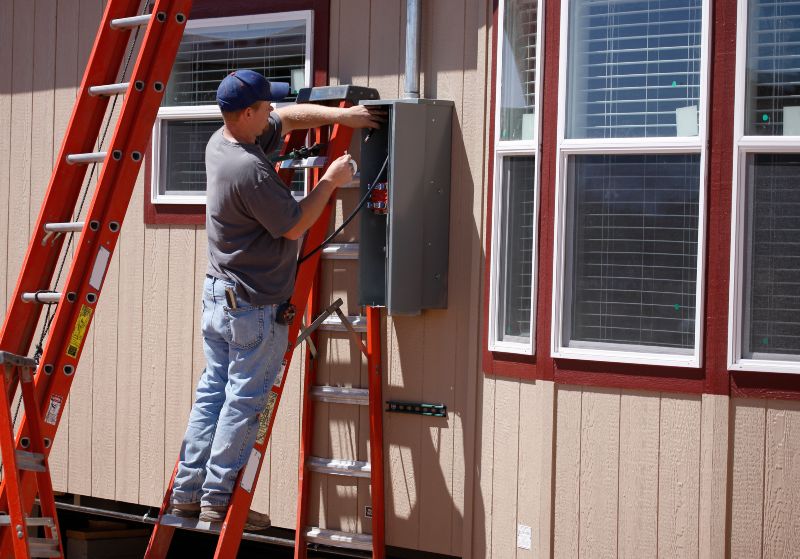 Safety Inspections
Whether you're an existing homeowner or a new homebuyer, it is imperative to have a professional residential electrician conduct a thorough safety inspection of your home's electrical systems. This inspection ensures everything is properly grounded, all wiring is correct, and your systems are up to local building codes and regulations.
Dedicated Circuit Installation
Dedicated circuits play an instrumental role in powering appliances that require high amounts of electricity. It's essential to ensure these circuits are performing safely and efficiently to prevent the occurrence of blown fuses, overheating wires, or fires.
Furthermore, dedicated circuit installation can enhance the way you live, from keeping your electric vehicle charged to adding flair to your home's exterior. Our team offers dedicated circuit installation for car chargers and outdoor lighting displays so you can get the power you need without compromising your current electrical system.
Common Residential Electrical Problems
Electrical problems come in many forms and knowing how to spot the signs of these problems will save you from hefty power bills, fire hazards, and premature electrical unit replacements. Common signs that indicate it's time to call in your local home electricians may include the following:
Flickering or dimming lights
Frequently blown fuses
Broken or dead electrical outlets
Outlets or switches that are warm to the touch
Frequently blown light bulbs
Unusual noise from electrical devices
Do You Need an Electrical Upgrade?
Delta Electric is here to accommodate you if you need residential electrical services in San Jose. Our team of experts values the importance of ensuring our clients have safe and functional electrical systems in their homes. Contact us today to discuss your home electrical service and obtain your free estimate!
Why Choose Us?
Free Estimates on Installations
Reasonable Rates
No Hidden Charges
24-Hour Emergency Services
Licensed and Insured