If a commercial electrician has recently determined that the electrical systems in your building are out of date, you may be facing an electrical remodeling project. From replacing your commercial lighting to installing a brand new electrical panel, there are many different types of services that can restore your electrical system to ideal functionality. A commercial electrician in San Jose will be able to assist you through every step of your electrical repairs and renovations. Read further to take a look at some of the most common electrical remodeling services that are performed for commercial buildings.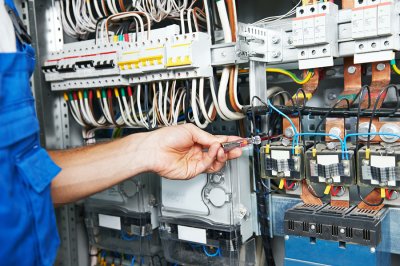 Commercial Building Rewiring
The electrical wiring in your commercial building may be out of date if it is more than a few decades old. Buildings that were constructed prior to the 1980s may contain electrical wiring that is frayed, damaged, or otherwise out of date. Your commercial electrician will be able to safely rewire your building and make sure that all of its other electrical systems are completely safe for your daily business operations. After you have rewired your commercial building, you may find that your electrical systems operate with better reliability.
Electrical System Upgrades
When you plan on renovating your commercial space, you may be faced with significant electrical upgrades. In order to make sure that your remodel is up to local building codes, it may be necessary to install a new electrical panel, wiring, and lighting. From replacing the electrical outlets around your office to installing quality lighting systems around your space, an electrician can help you perform the upgrades that are needed for your renovation.
Periodic Electrical Safety Inspections
To assess whether your commercial building is in need of rewiring or electrical updates, it is essential to schedule periodic safety inspections with a licensed electrical contractor. During your safety inspection, your electrician will closely evaluate the quality and condition of your wiring, outlets, electrical panels, and other essential electrical systems. If a problem is detected, you will be able to immediately embark on an electrical renovation or repair procedure.