Installation & Repair of Electric Sub Panels in San Jose, CA
Contact Delta Electric for All Your Sub Panel Upgrade Needs
Just like your main electric panel, your electric sub-panels helps distribute power throughout your home or business' electrical circuits. Because the circuit breakers on your sub-panel control how much current is available for each circuit, it's essential to ensure their maintenance is provided by a licensed, experienced professional. This is in your best interest to avoid potential safety and fire hazards in your home or business. When you need an installation or repair of your electric sub-panels in the San Jose, CA area, look no further than Delta Electric. In business since 1982, our company is licensed, insured, and bonded to guarantee everything's done correctly the first time. Please reach out to us today to request a service or a free service estimate!
Benefits of Professionals Maintaining Electric Sub Panels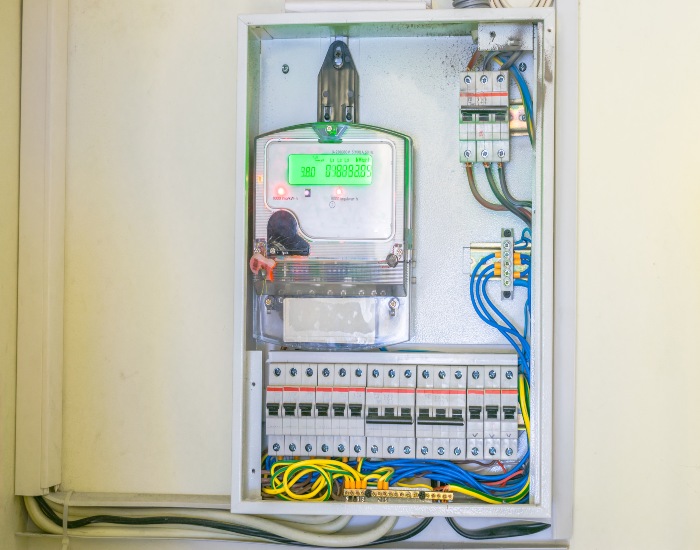 It can be challenging and even dangerous to attempt to install or maintain electric sub-panels without the help of a seasoned electrician. Sub panels must follow guidelines set forth by the National Electrical Code (NEC) to ensure your safety. There must be a certain amount of space in front of your panel, across its face, and above the floor to give it proper clearance and avoid overcrowding your panel. Many do-it-yourselfers are unable to make these calculations accurately. They also tend to underestimate the available power load necessary for various appliances.
One of the biggest benefits of circuit breakers is they can be reset, making them reusable, unlike fuses that can blow out and become obsolete. If your home's sub panels predate the 1990s, there's a higher potential for safety and fire hazards due to faulty wiring and overheated or tripped circuit breakers, especially if you have Federal Pacific (FPE) or Zinsco panels. Don't jeopardize your safety with problematic electric sub panels. Contact our experts for a safety inspection and possible service panel upgrade as soon as possible.
Why Choose Delta Electric's Experienced Electricians?
Locally-owned and -operated since 1982, Delta Electric employs licensed, bonded, and insured electricians to guarantee a high level of customer service. We work hard to maintain an A+ rating with the Better Business Bureau, which is reflected in every project we undertake. We encourage prospective customers to check our license number with the California State Contractor's Board for peace of mind. You can count on us for 24-hour emergency service at reasonable rates without any hidden costs. Be sure to take advantage of our special offers and free estimates!
Need an Electric Sub Panel Upgrade? Get a Free Quote!
Could your home or business benefit from an electric sub panel upgrade in the San Jose area? Delta Electric welcomes inquiries for free installation quotes. Contact us today for more details about our residential or commercial electrical services or to schedule an appointment for service!
Why Choose Us?
Free Estimates on Installations
Reasonable Rates
No Hidden Charges
24-Hour Emergency Services
Licensed and Insured