Building a new addition can be an exciting time for your household. When you are planning on adding even just one room to your home, however, you will need to make sure that your new space is equipped with the proper wiring, light switches, and grounding. A residential electrician in San Jose can update your fuse box and expand your home's electrical wiring to include your new home addition. If you are gearing up to add new space to your home, read on for an overview of what you need to know about room additions and new wiring.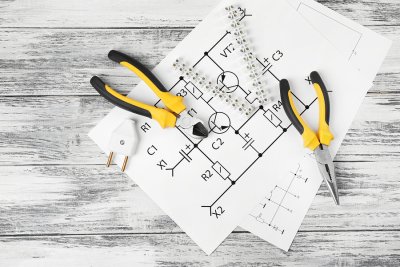 Create an Electrical Plan
An essential step of preparing for your new home addition is to make sure that you have a detailed electrical plan that has been approved by your contractor. When you are creating your electrical plan, you will need to determine whether your new addition will be connected to your home's main wiring panel or to a special sub-panel for the increased space.
Choose Your Electrical Materials
When you are planning a wiring scheme for your room addition, you should also make sure that you choose the correct electrical materials for your installation. Your electrician will be able to select the proper gauge of wiring to supply power to the various circuits and fixtures around your new room. If you will be installing a washing machine or other large electrical appliance in your addition, it will be necessary to use heavy duty wiring.
Learn About Permits and Inspections
A final step that you will need to take when you are creating wiring for a new home addition is to research the permitting and inspection requirements that affect your local area. You will typically need a building permit in order to legally install wiring in a new home addition. Along with obtaining the proper permits, it will also be necessary to have a building inspector visually check to make sure that all of your electrical work is up to code.