Whether you have recently moved into a new commercial building, or you have occupied the same space for many years, it is important to be on the lookout for the signs that you need to hire a commercial electrician to rewire your grid. Faulty electrical wiring can cause issues with the safety of your outlets, industrial lighting, and other commercial fixtures. A commercial electrician in San Jose can safely and effectively restore the electrical wiring in your commercial space. Let's take a look at three signs that your building needs to be rewired.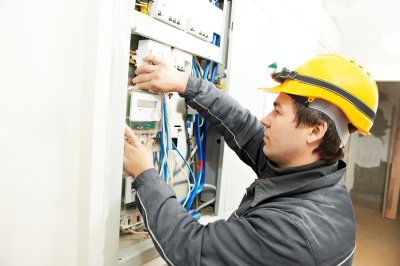 Visible Scorch Marks
The electrical outlets around your building should be able to safely handle the electrical current that is required to power your various appliances and other electrical fixtures. If you see visible scorch marks on one or more outlets, this is a sure indication that your building is ready for rewiring. When your electrician rewires your circuits, he will make sure that they have the capacity to handle larger amounts of electric current, without sparking or overheating.
Tripped Circuit Breakers
The circuit breakers in your building are designed to trip whenever the system gets overloaded with electrical current. While a circuit breaker that occasionally trips should not lead you to worry, frequently tripping circuit breakers could indicate an underlying issue with your wiring. During the rewiring process, your commercial electrician will also install all new circuit breakers throughout your building. After your rewiring project is complete, you should not have to deal with tripped circuit breakers or blown fuses.
Dimming Overhead Lights
Proper lighting is essential for maintaining a productive and safe workplace. Overhead lights that seem to dim at random could be connected to old and faulty electrical wiring. When you start to notice that your overhead lights are flickering or unusually dim, it might be time to get in touch with your electrician. Your electrician can determine whether your whole building needs to be rewired, or whether you simply need to update the wires that are connected to a specific light fixture.