As a homeowner, it is your responsibility to make sure that the various systems throughout your property are in safe working condition. If you have started to notice that your light switches or outlets are not functioning correctly, it may be time to hire an electrician serving San Jose to inspect your electrical wiring. A team of electricians can take a look at your fuse box and electrical wires to make sure that they are not damaged or in danger of causing an electrical fire. Read further to learn some of the top signs that you need to have your home's electrical wiring inspected.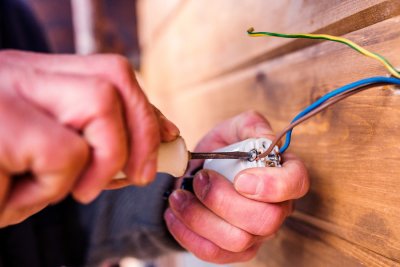 Frequent Circuit Trips
The electrical wiring in your home should supply enough power to run all of your outlets, appliances, and lighting. While an occasional tripped circuit is not cause for serious concern, you may want to call your electrician if you are experiencing trouble with your circuits on a regular basis. Frequent circuit trips could point to faulty wiring somewhere in your home's electrical system.
Flickering Lights
You may want to have your home's wiring inspected if you start to notice that your overhead lights are flickering. More than just a mere nuisance, a flickering light source could indicate major problems in your home's electrical system. A flickering light fixture is often caused by faulty or damaged wiring, which will require professional repairs in order to be returned to safe working condition. When your lights flicker on and off, this is an indication that you are ready for a wiring inspection.
Burning or Foul Odors
If your wiring is seriously damaged and in need of immediate replacement, you may start to smell burning or foul odors coming out of one or more electrical outlet. A burning smell could indicate that your electrical wiring is in danger of starting an electrical fire. By taking the time to have your wiring inspected at the first sign of an electrical problem, you can avoid a serious emergency in your home.