Just like your residential electrical systems, your commercial electric near San Jose should be kept as safe as possible. In order to do this, you'll need your commercial electrician to conduct a safety inspection. This process can help your workers and your customers remain safe and secure on your premises, and it can also help save your business money. A safety inspection is also an important aspect of staying up to code and complying with local regulations. Keep reading for more on these FAQs about commercial electrical safety inspections.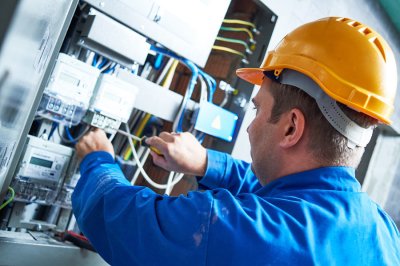 How can an inspection improve safety?
Not everyone is trained to recognize electrical hazards, which is why your commercial electrician is an integral part of your business' safety. Your commercial electrician will know exactly what kinds of problems to look for, and he or she can help you prevent them from occurring. You have to consider the needs and safety of a few different groups of people when you run a business, from your staff to the customers who help your business stay afloat. Commercial electrical safety inspections will ensure that your systems are functioning properly and not posing a threat to your employees or your patrons.
Can it save my business money?
When you undergo a commercial electrical safety inspection, you get the opportunity to recognize problems with your electrical system before they escalate. It's much cheaper to prevent a problem than to have your electrician repair it once the damage has been done, so in this way an electrical safety inspection can save your business money. This responsible forethought can free up your finances and offer you some added flexibility, which is always welcome as a business owner.
Will it keep me up to code?
When you run a business, it's important that you meet all of the local rules and regulations. If you want to keep your business up to code, you can have your commercial electrician provide you with an electrical safety inspection. In addition to creating a safer environment for everyone involved, staying up to code will protect the reputation of your company and help avoid legal issues.