Your home should reflect your style and personality. If you don't like the way your kitchen looks, change it. However, you should be prepared for a long, complicated process. The new configuration of your electrical system is just one of many things you need to plan for. Fortunately, this shouldn't be a problem as long as you work with a skilled San Jose electrician . Here's a quick look at how you should plan for the electrical aspect of your kitchen remodel.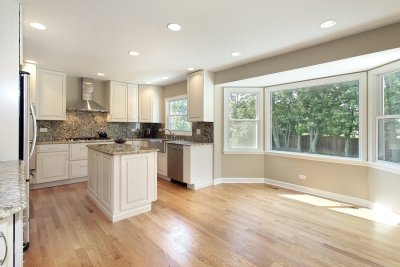 Normal Outlets
Like most homeowners, you probably use several different electrical appliances when cooking. For the sake of convenience, it's a good idea to have a few outlets located above the counters and below the upper cabinets. Think about where you're most likely to use your toaster, microwave, and other countertop appliances as you're planning for your electrical needs, and make sure you aren't over-relying on one circuit for all your appliances.
Appliance Outlets
It's important to keep in mind that not all outlets are the same. For instance, you can't plug a refrigerator or electric stove into a typical 110v outlet. Instead, you should have your electrician install outlets with dedicated circuits near where you plan to put your large electrical appliances. The best time to bring in an electrician for this kind of work is just after the old kitchen has been taken out and just before the new one comes in.
Lighting
Finally, you'll need to have a plan for your kitchen lighting by the time you call your electrician. Recessed lighting is a subtle but bright option that can provide plenty of illumination as you entertain guests and prepare meals. You might also consider installing lights along the bottoms of your cabinetry to further shed some light on the situation. You don't have to plan your whole kitchen around electricity—a good electrician can help make your dream kitchen a reality.