Most people are so used to walking into a room, flipping a switch, and seeing a light come on that they don't spend much time thinking about how the lighting in that particular room could be changed to be more beneficial to them. You can alter the entire look and feel of a room by calling on a residential electrician to help you create a new home lighting design plan. From installing new lights to adding modern light switches near San Jose, an electrician can totally transform a room. Check out some lighting ideas below.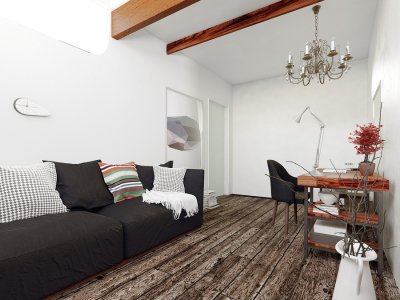 Install Lighting Where You Need It Most
Does it always feel dark in your dining room? You could have a residential electrician put up more lighting to change that. Or do you want to set more of a mood in your den to help you unwind at the end of a long day? Putting in lights that dim is something that will allow you to achieve this. You can install whatever lighting you think would work best for your needs.
Use Lighting to Create Focal Points
When people walk into a room in your house, what do you want them to see? You can use the lighting in rooms to create focal points that will catches peoples' eyes the second they set foot in your home. Whether you want people to turn their attention to the fireplace in your den or the new cabinets you installed in your kitchen, lighting is the best way to do it.
Change the Types of Lighting You Use
Once upon a time, standard light bulbs were the only types of lighting used by electrical contractors. Today, you can use a wide range of lighting to light your home. From large indoor flood lights to tiny track lighting, you have plenty of options.
Connect Your Lighting to Dimmers
By connecting your lighting to a dimmer, you can control how bright your lights will be. This will makes them very functional and will give you the freedom to light your home the way you want it.