Choosing the right electrical contractor in San Jose may seem like a daunting task at first, because you're at the mercy of professionals who know more about electrical work than you do. However, the process doesn't have to be hard. With a little ingenuity on your part and these helpful tips, you can rest assured that you'll be able to hire the right person for your project.
Do Some Research
With all the information out there online, you'd do yourself a disservice if you didn't do any research. Start by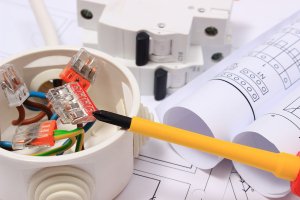 reading reviews and consumer reports on reputable review websites. Some other great resources are your trusted friends and relatives. Ask them if they can make any suggestions or if they know of electricians they'd happily recommend based on their satisfied experiences.
Get Multiple Quotes
Don't choose to go with the first electrician you contact. Be prepared to talk with several contractors before making a decision. The rule of thumb is to get at least three quotes. That way, you'll have a good basis for comparison. Though pricing is an important factor, it shouldn't be the only driving force. Some contractors who present the lower bids may skimp on materials and labor, which may affect the quality of the work performed.
Have Questions Ready to Ask an Electrical Contractor
Before you hire an electrician, you need to be sure that he or she will be dependable. Since you're the employer in this instance, you need to conduct a few interviews to find the right contractor for the job. Here are some key questions to ask him or her: Are you licensed to work in the city or state? How long have you been in the business? What are your qualifications? Do you guarantee your work and will it meet municipal code? Will your work comply with the National Electrical Code (NEC) and the National Electrical Installation Standards (NEIS)?
Be Sure to Get Everything in Writing
When dealing with an electrician, or any other contractor, be sure to get everything regarding your project in writing. This includes the estimate, project's proposal, contract, warranties, and anything discussed and agreed upon between you and your electrician. Review all documents thoroughly to ensure that things are correct and in order. Also, request a copy of his or her insurance certificate for your records.