San Jose's Electrical Safety Center
Delta Electric is a San Jose-based electrical safety center dedicated to providing the highest quality of electrical safety inspections and services in the area. As an all-in-one service provider, we specialize in both residential and commercial properties, providing everything from simple wiring repairs to full system inspections. Our experienced electricians are trained to ensure that your home or business is up to code when it comes to safety, helping you avoid potential problems before they happen. With certified technicians on hand 24/7, Delta Electric will keep your property safe no matter what type of electrical inspection you need. Whether it's an emergency repair job or routine maintenance, our team is here to help make sure your property is protected from potential electrical hazards. We strive for excellence in customer service and safety standards, ensuring that all our customers receive the best quality services available.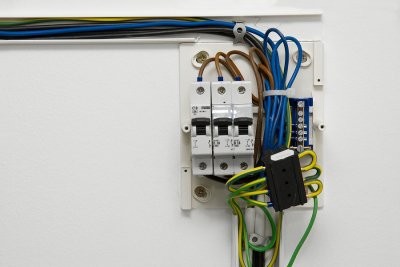 At Delta Electric, we have been providing top-notch electrical services to the San Jose, CA, area for over 32 years. We understand the importance of electrical safety and want to provide our customers with the best information about safety inspections so they can make the best decisions for their homes or business.
What is an Electrical Safety Inspection?
Electrical safety inspections are a necessary measure to ensure that your home or business is up to code when it comes to electrical safety. A residential electrical inspection involves a thorough review of the electrical system to identify potential risks or hazards, such as faulty wiring, overloaded circuits, or loose connections. Electricians will examine all aspects of the system's components, from outlets and switches to breaker boxes and wiring, providing an accurate assessment of their condition. Through this detailed examination, they can determine whether everything is functioning properly so you can be confident in the safety of your property. Contact us today for more information on how we can help you ensure electrical safety and peace of mind.
Why Is It Important to Have an Electrical Safety Inspection?
Having an electrical home inspection is essential to protect the safety of your home or business. A safety inspection will detect potential hazards, such as faulty wiring or outdated wiring systems, that could lead to a fire or other electrical issues. Electrical fires are a real risk, and they can be prevented with a thorough home electrical safety inspection. An electrical safety inspection can also extend the life of your electrical system by identifying potential problems that could cause damage in the future. By having a safety inspection done, you can protect yourself and your family from potential danger.
When Should I Have a Home Electrical Safety Inspection?
It is recommended that a home or business have an electrical safety inspection done every 10 years. It is also important to have an inspection done if you are buying a new home or having renovations done. This will help to make sure that your wiring system is up to code and that it is safe for you and your family. By having a residential electrical inspection done, you can help safeguard your home against potential electrical hazards. If you have any questions about safety inspections or would like to schedule an inspection, contact Delta Electric today.
Benefits of a Regular Electrical Inspection
Having regular electrical inspections performed at your home or place of business offers many benefits, including:
Prevent Fires – Electrical safety inspections can detect potential hazards that may lead to a fire, such as loose wires or overloaded circuits. Regular inspections can identify these problems and get them fixed before they become more serious.
Avoid Property Damage – By having an electrical safety inspection conducted regularly, property owners can prevent costly repairs by addressing any issues before they become too serious. An electrical safety inspection may also include a search for any damage caused by pests or animals.
Lower Risk of Electric Shock – Faulty wiring, frayed cords, and other electrical issues can pose a significant risk of electric shock if left unchecked. By regularly inspecting the home's electrical system, homeowners can reduce the likelihood of electric shocks and the resulting injuries or damage to electronics.
Reduce Energy Costs – As homes age, their wiring systems may undergo wear and tear due to regular use or exposure to the elements over time. An electrical safety inspection will ensure that all connections are up to date and in proper working order – this means energy is used efficiently and not wasted due to faulty wiring or equipment malfunctioning.
Comply With Local Regulations and Standards – Many cities have their own set of regulations when it comes to electrical safety standards – which need to be adhered to for homeowners to remain compliant with local laws and codes of practice. Having regular inspections helps property owners stay on top of these requirements and avoid potential fines or extra costs incurred from failing to comply with regulations set forth by local governments and authorities.
What Does an Electrical Safety Inspection Involve?
An electrical safety inspection involves the electrician inspecting all electrical systems, circuits, and components in the building. They will look for any signs of wear and tear or any potential fire hazards. They will also check that all electrical systems meet current safety standards and codes. After the inspection is complete, the electrician will provide you with a detailed report of the findings, as well as any recommendations for repairs or upgrades.
Schedule an Electrical Safety Inspection with Delta Electric
For over 32 years, we've been helping our customers keep their homes and businesses safe and running smoothly. We offer comprehensive electrical services to help with any home or business electrical project, providing high-quality and industry-leading technology and expertise at an affordable cost. Get in touch with Delta Electric for all your electrician needs and let us take care of the rest. Contact us now and make sure you're electrically secure!