Electrical wiring in San Jose won't last forever, and it can cause safety problems as it starts to deteriorate. If you're having trouble with your electrical systems or you want to get ahead of the game and enjoy better efficiency and safety, talk to your commercial electrician about electrical rewiring. There are some signs that indicate you're in more dire need than you might've realized, so you should know what they are. Taking on dangerous electrical projects can result in serious injury if you're not a professional, so work with your electrician and read on for FAQs about rewiring services for businesses.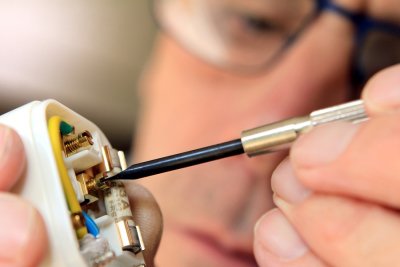 How does rewiring help?
Electrical rewiring offers some valuable benefits to your business. Rewiring improves the efficiency of your electrical system, so you can expect your appliances to work better, and you might even save some money thanks to the increase in efficiency. This process also makes the business safer by replacing old, worn out wires with brand new ones.
Do I need rewiring services?
If you keep coming across electrical problems and none of your solutions have worked, then you might need rewiring services. Keep an eye out for switches and outlets that don't get enough power, especially if there's no power coming through at all. Older buildings should also be rewired to make sure the wiring used is acceptable based on today's standards—the aluminum wiring that may be in older buildings is no longer used. You might also need electrical rewiring if you don't have enough outlets or if your electrical panel is malfunctioning.
Can I rewire my own electrical system?
Some people underestimate how dangerous it can be to work with electricity. One wrong move can damage your system or cause injury via electrical shock. Unless you are trained as a commercial electrician, you should not try to perform rewiring services by yourself. Only trained professionals should take on this task, for the sake of personal safety and the quality of your electrical systems. Play it safe and find an experienced specialist to work with in your area.