Home renovations serving San Jose make your house more valuable to you and anyone who might purchase it in the future if you decide to sell. You have to be careful when you renovate though, because you don't want to mess with your electrical system without the help of your electrician. It might be the right time to upgrade your electrical panel when you remodel, and depending on how extensive your renovations are, you might need to decide where to put your outlets. Never work with a sketchy electrical contractor, and avoid doing so by asking for references. Here's a look at the questions you should ask your electrician about your remodeling project.
Should I upgrade my electrical panel?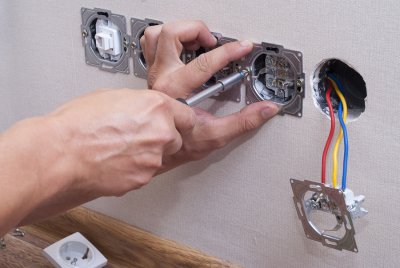 If you're renovating your home because it was built a long time ago and you need to bring it into modern times, then this is the time to upgrade your electrical panel, as well. Older electrical panels aren't as reliable or efficient as current models, so you could be wasting electricity without even knowing it. What's more, malfunctioning models pose a threat to your safety. If you're in the planning phase of remodeling, talk to your electrician and see if you should upgrade your electrical panel.
Where should my outlets be?
It's aggravating when electrical outlets are located in inconvenient spots, and it's even worse when your wire falls just short of reaching where it needs to reach. When you remodel your house, consult your electrician to see if you should add new outlets and where you should put them.
Do you have references?
You should ask the right questions about your remodeling project itself to make sure you're on the same page with your electrician, but you should also ask questions about the electrician. References from past jobs can vouch for the quality of the electrician's work, and these people are likely to be honest about their experiences. Don't be afraid to ask your electrician about his or her experience, as these questions will help you choose the one that will help you through your remodeling project.