Business owners have a lot to worry about, from expenses and payroll to sales and marketing. A commercial electrical safety inspection is much more than one more item on your to-do list—it's an effective way to protect your customers, employees, and business. If it's been longer than a year since your last electrical safety inspection, call a commercial electrician in San Jose right away. If you wait too long, you may learn the hard way that putting off preventive maintenance is a costly mistake.
By Protecting Your Customers and Employees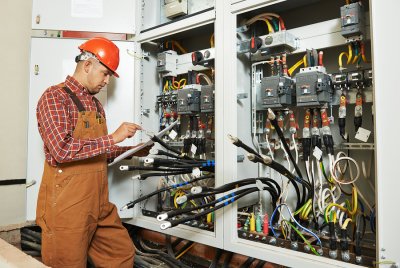 The main benefit of having an electrician inspect your commercial property is that it protects your customers and employees from harm. Electrical fires are particularly dangerous, since they can spark and smolder behind the walls, and stay undetected for a long time. By the time the fire is noticed and the firefighters arrive on the scene, it's possible that your employees or customers have already been hurt. Even if the flames don't burn them, the smoke inhalation can be deadly.
By Keeping Your Investment Safe
You've worked hard to build your company. You've probably gone through a number of ups and downs, but a devastating fire could be a problem that you can't weather. Electrical fires cause more damage to companies than just property loss. Even after you rebuild, the fire will have kept your business closed for weeks, if not months. In the meantime, your customers will have gone somewhere else, and your employees will have found other jobs. As a result, you might have to start all over again. An annual commercial electrical inspection is a cost-effective and time-efficient way to protect your business.
By Maintaining Code Compliance
"Liability" and "code non-compliance" are scary words for business owners. If your electrical system isn't up to code, you may incur penalties such as fines. And if a fire does happen, any affected customers and employees may file lawsuits to hold you liable for their medical expenses. Give yourself the peace of mind that comes from knowing your commercial property is safe from electrical meltdowns.