During a home remodeling project, you may find that you need to replace your electrical panel, electrical wiring, or household lighting system. Rather than attempting to perform major electrical services on your own, always hire a qualified electrician to assist you with your electrical renovations . A residential electrician in San Jose will be able to provide you with safe and effective renovations for your household's electrical system. Let's review some elements that you should look for when you are hiring an electrician to work on your home.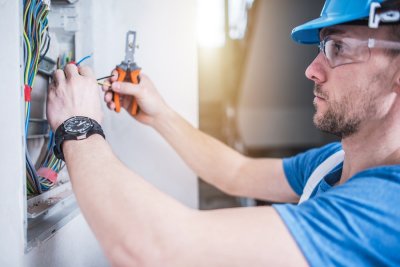 Professional Qualifications
In order to become a licensed electrical contractor, an electrician must complete a rigorous training program. Depending on the level of education that an electrician has completed, he may be classified as a master electrician or a journeyman electrician. To ensure that you have a skilled professional working on your home's electrical system, always seek out a master electrician to perform your repairs. The level of master electrician is the highest level of qualification that can be achieved by an electrical contractor.
Licensing and Insurance
A reputable electrician will be fully licensed and insured by the city and state. Many states have comprehensive licensing programs, which require electricians to be up to date with their tools, materials, and methods. Before you hire an electrician to work on your remodeling project, you can ask to see a copy of his current licensing and insurance documents.
Remodeling Expertise
While some electricians specialize in new home constructions or emergency repairs, others are uniquely qualified to perform residential electrical remodels. When you are gearing up for a remodeling project for your home, seek out an electrician that has specific expertise in the remodeling industry. Your remodeling expert will know how to safely replace your home's wiring, check your current circuits, and evaluate the need for additional panels or GFCI circuits throughout the home. By working with a remodeling expert, you can rest assured that your electrical system is ready to support your newly renovated home.