Home remodeling refers to more than new kitchen countertops or a different front door. Sometimes you need to have your residential electrician in San Jose offer electrical remodeling services. This might include replacing electrical panels that have become faulty or dangerous, changing the wiring in your home, or adding a couple of extra circuits to avoid power outages and increase convenience. Keep reading to see why you may need electrical remodeling services .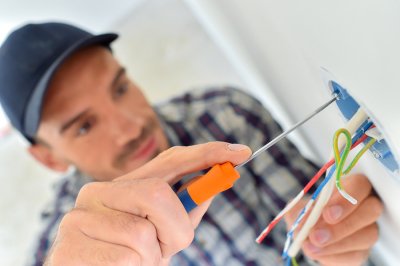 Fixing Faulty Electrical Panels
Older homes tend to have older fixtures and appliances, which means your electrical panel might not be up-to-date. We use different practices and materials today than we did in the past, and there are reasons for the changes that have occurred. As we learn more about the materials and methods we use, we find out which ones are safest and most effective. If you have an older home, your electrical panel might be outdated. This can be dangerous for your home, but electrical remodeling can help. Call your residential electrician to discuss having your electrical panel upgraded.
Rewiring Your Home
Just like how older houses may come with outdated fuse boxes, they may come with older electrical wiring as well. If you want to minimize your risk of electrical problems—and the hazards that are associated with them—you can always consider electrical remodeling services. Make sure you talk to your electrician about electrical remodeling before you take on any remodeling projects so you can be as safe as possible during the process.
Enjoying More Circuits
From your kitchen to your bathroom to your garage, every area in your house has its own appliances that need outlets. If you don't have enough outlets for your appliances, you might want to talk to your electrician about electrical remodeling services. This can make it so you don't have to constantly switch out appliances from your outlets when you want to turn them on. In addition, it can prevent you from stretching a wire across the room to make it to an outlet. In this way, adding extra circuits can improve efficiency and convenience.