Adding on rooms, installing new flooring, and updating your landscaping are all great ways to improve your home's value and curb appeal, However, did you know that your home's electrical system can affect your property's worth, too? If you're looking for ways to increase the value of your home, then consider calling a residential electrician in San Jose about the following upgrades: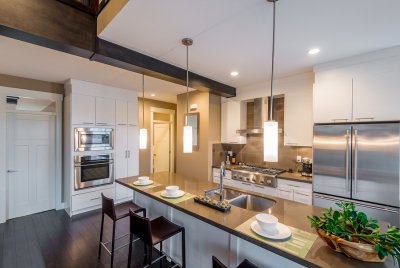 More Lighting
Whether it's windows, skylights, security motion detector lights, or dimmer switches, having more light in and around your home can make the property more appealing to buyers and increase its value. Also, having high-wattage bulbs installed can make a space feel larger and choosing soft lighting can make a room feel more warm and inviting. For these reasons, adding more lights in parts of your home that seem too dim is a smart electrical upgrade.
New Switches
Among the simplest and least expensive electrical upgrades that you can perform on your home is changing out the light switches. Old light switches that have become yellowed with age and that have paint smears on them are eyesores. By replacing your old toggle switches with clean, new, push button varieties, you can instantly make your home appear more up-to-date and appealing.
Updated Panels
If your home has an outdated electrical panel, then upgrading to a newer model is a smart way to boost your home's value. Older panels can cause your home to experience inadequate service along with power outages. Also, some old panel models can even pose a fire hazard. For these reasons, it makes sense to have a certified electrician inspect your panel to determine whether it should be replaced.
Ceiling Fans
While it may not be the first thing to come to mind as a homeowner or seller, ceiling fans can be highly-prized features for homebuyers. For this reason, if you're in the process of making electrical upgrades to your home or plan to add more lighting, then consider having your electrician install a few ceiling fans, as well.