While there are many household problems that you may be able to diagnose and handle yourself, others tend to indicate the presence of a much bigger problem on the horizon. If you notice any problems that relate to your electrical wiring or circuit breaker in San Jose, a call to your local electrician should be placed immediately. As handy as you may be, electrical problems may compromise the safety of your home. Read on for a look at some of the top reasons to call an electrician.
Moving Into or Out of a Home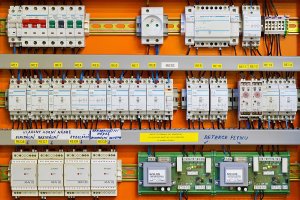 Relocating to a new house or apartment can be a positive and exciting experience, but you will need to take care of some things before you can sit back and relax. When you put your home on the market, it is important to make sure that it is as safe as can be and perfectly suitable for a new family. This means that any outlets or fixtures that have given you trouble in the past should be taken care of before moving so that they do not cause problems for the new homeowners. If you are on the other side and you are the one looking for a home, hiring your own electrician to scope it out is never a bad idea.
Issues with Your Light Bulbs
Whether you are at home or in your office building, take a moment to consider the lighting. Do the lights flicker? Have you seen one or more bulbs pop? Are some bulbs brighter than other bulbs of the same quality? If these questions bring memories to mind, your electrical system may not be working properly, and it may be showing through your lights.
Malfunctioning Outlets
There is no reason to accept the fact that an outlet simply does not work; you paid for your home or office, so you paid for the electrical wiring inside of it. If your outlets do not work the way they should, call an electrician and have the problem addressed. Keep an eye out for appliances that malfunction after consistently being plugged into the same outlet as well.