Adding a new light fixture is a great way to re-energize the mood and utility of a room. If you are interested in adding custom light fixtures, such as overhead lighting, you may find that professional installation by an electrician is recommended. To learn more about how to make your home more attractive with new lighting, read this article. And if you need a home electrician in San Jose to help you with your lighting installation and rewiring needs, call Delta Electric today.
Living Room
Install light for three of the four corners of your living room. One of the lights should be focused on an object, such as a piece a furniture, art, or plant life. Use a variety of lighting, including floor lamps, table lamps, and overhead fixtures . We recommend installing a three-way switch or dimmer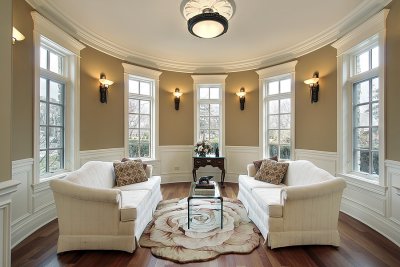 for the living room to allow for a range of activities—from reading to watching movies.
Dining Room
Make the table the brightest area of the room. A chandelier or pendant above the table is a great way to do this, but you may want to set a 100-watt limit to avoid overpowering the table with light. Indirect lighting is an excellent touch in other parts of the room because it complements the room while promoting relaxation. Table lamps, sconces, and glass-cabinet lighting are effective at creating the perfectly subtle glow.
Bedroom
Create a cozy atmosphere by placing reading lamps or sconces next to the bed. If you hire an electrician to install recessed lighting or track fixtures, do not aim the light directly at the bed; instead, angle the lights toward the dressing area. Install low-wattage bulbs on lamps to create a tinted glow that resembles candlelight.
Bathroom
Sidelights, such as sconces on the side of the mirror, are ideal for bathroom lighting. Additional overhead lighting will fill in shadows in the bathroom, which makes it easier to clean. If your bathroom is particularly large, install light over the shower.