When was the last time your home or business had an electrical inspection ?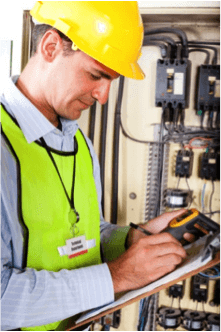 Many may believe that they are only necessary to have done when purchasing residential or commercial spaces. However, electrical inspections are important to have performed on a scheduled basis. Safety is top priority, and electrical inspections provide you with an accurate overview of how your unit is working and if everything is meeting code requirements. They can help prevent potential problems that you may not even be aware of.
Ensure that your home or business is operating in the best condition. For further question and to schedule your electrical inspection today, call Delta Electric , 408-224-0176.